Participants who completed the practitioner level.
Joachim Armbruster (D), Ulrika Didriksdotter Bergström (S), Ime Essien-Hassel (D),
Bärbel Joppien (D), Jan Kautz (DK), Lenita Kärker (S), Sabine Klektau (D),
Christiane Kneer (D), Renate Köckeis (D), Maren Krause (D),
Janne Weidinger Kristensen (DK), Matilde Mørk (DK),
Karin Schmutzler (D), Brigitte Schuler (CH)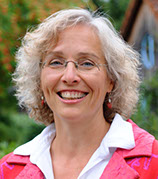 Katarina Weiher †
Germany/Plön
• Master of science of education
• University teacher in counseling
• Teacher of Life Energy Process
(Energy Pedagogy, Organetics)
• Instructor Process Inquiry
• Supervision, coaching, counseling, music
and art therapy in private practice
• Spiritual development with Stèphano for
many years
Joachim Armbruster
Germany/Munich
• Master of business administration
• Advertising manager, media designer
• Accredited psychotherapist (HP-Psych.)
• International trainer, coach and consultant
• Instructor Process Inquiry
• Board of the association Spirit of WE e.V.
• Spiritual development for many years with
Stèphano
Gabriela Husmann
Germany/Plön
Doctorate in Social Sciences
Coordinator for European funding affairs (public sector)
Trained in Organetics and Process Inquiry
Trained in NLP, conflict moderation, improvisation theatre, expressive painting
Spiritual development for many years with Stèphano
Mariola Gummesson
Sweden/Stockholm
Bachleor in Social Science
Organisational psychology from Stockholm University
Group relation work for many years, as staff and in the Swedish board
Crisis Management for groups and individuals
Spiritual counselor training
Karin Schmutzler
Germany/Munich
Accredited in psychotherapy
(HP-Psych.)
Private praxis for psychotherapy
Educated in dance therapy, psychological homeopathy, relaxation and stress management
Trained in Life Energy Therapy and Process Inquiry
Skilled in Philippine martial arts
Spiritual development for many years with Stèphano
Janne Weidinger Kristensen
Denmark/Copenhagen
Artistic Director of Integrated Dance Explorations
Private Practice with the Bowen Technique, massage- and movement therapy
Spiritual development for many
years with Stèphano and Vivian